Health & Safety In The UK Waste & Resource Management Industry
The UK Waste Industry Safety Record
The Health and Safety Executive (HSE) has reported on many occasions on the poor record of the Waste Industry, and the industry has responded with efforts to improve matter, especially in areas where the HSE has identified the waste management industry as having unacceptable injury and fatality rates that exceed the national average.
However, such issues are for the industry leaders to decide. What remains is for all of those that work in the Waste and Resource Management Industry to be especially careful to ensure that we understand our own responsibilities and comply with the UK's Health and safety Regulations while going about our daily tasks.
In view of the above, we thought that we would provide a short report which our readers can keep on their computer hard drives, and that we would provide basic essentials of the H&S requirements for England and Wales. So, in this short document we provide:
Monitoring Of Health & Safety And Risk Assessment Control Procedure
Five Steps to Risk Assessment
The Personal Protective Equipment at Work Regulations
Safe transport in waste management and recycling facilities
The basics requirements for a traffic risk assessment/traffic management plan.
All with quick reference links to the HSE website for further details.
You can judge yourself whether we have succeeded in providing a useful document by downloading the .pdf version of our report below: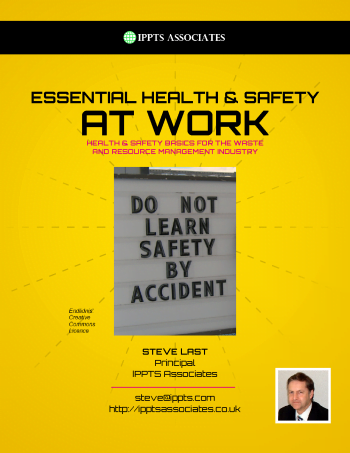 [wpdm_file id=2]