Principal: Stephen Last, IPPTS Associates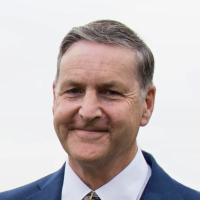 Education: BSc Civil Engineering and Environmental Studies
Professional Status:
Member of the Institution of Civil Engineers
Member of the Chartered Institution of Wastes Management
Chartered Environmentalist
IPPTS Associates is an independent environmental engineering and waste management consultancy specializing in environmental compliance, DSEAR risk assessment,landfill engineering, leachate management, and waste treatment facilities.
Our clients include private sector waste management companies, larger consultancies, local authorities, and other public sector organizations. The majority of our clients are UK-based, but a significant portion of our work is overseas, including recent projects in Cyprus, and Vietnam.
View the case studies of our projects completed here.
We would be delighted to hear from you if you have a project for which you seek advice.
We advise on environmental compliance, engineering design, process design, planning, procurement and tender production, health and safety risk assessment, and any other consultancy work which is shown in our example project case studies.
You are welcome to complete our Contact Form here, or at the bottom of each page.
Steve Last